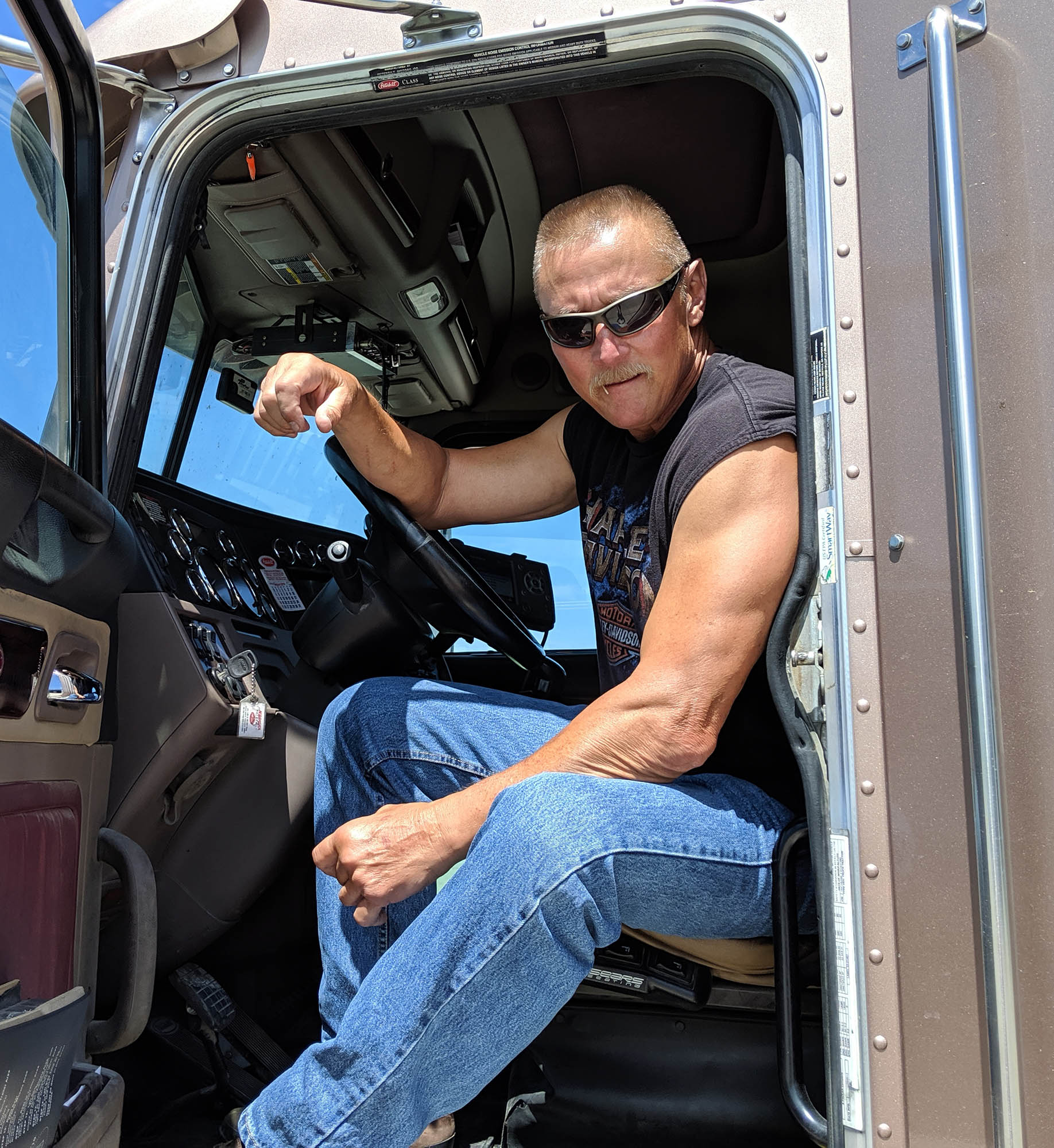 Scott Johnson
Scott started with us on September 6th, 1986. He started as an over the road driver for several years before transitioning to a local driver for us. Scott is around our shop in Lincoln every day and is one of the most well-known drivers we have among our fleet. Scott represents our company exceptionally well. He has gone 20 years without an accident or ticket! Outside of work, Scott enjoys hunting, fishing, boating, and his motorcycle.
Jeff Lyden
Jeff started driving in 1986, when he graduated from Southeast Community College – one of the best courses at the time. When he started out, he wanted to see the country and 30 years later, he fell in love with the job and realized it was a good fit for him and his personality. One of Jeff's favorite parts of the job is how we treat our drivers like family, and how we schedule to fit the driver's needs. We value work-life balance and try to honor it as much as possible for our drivers!
Daniel Thiel
One of Dan's favorite parts of being part of Schulz is that we offer proper waiting time for our drivers, and we make sure there are no odd waiting times in between trips. He also enjoys working here because of our maintenance program for the trucks in use.
"Their maintenance program is probably one of the best there is. If there is something wrong, they don't put it off until next week. They make sure they fix it right away and don't mess around."
Chris Edwards
Chris started driving because he gets to fix his own schedule, and he is able to move around instead of sitting in one spot all day. His favorite part of being on the road is being able to see the scenery. He loves the mountains, so one of the coolest places he has driven across is around the Yellowstone area.
"Here, they are very family oriented, they pay us well and their equipment is great. I will definitely give a 10/10."